Kurinnyi Ihor Mykolayovych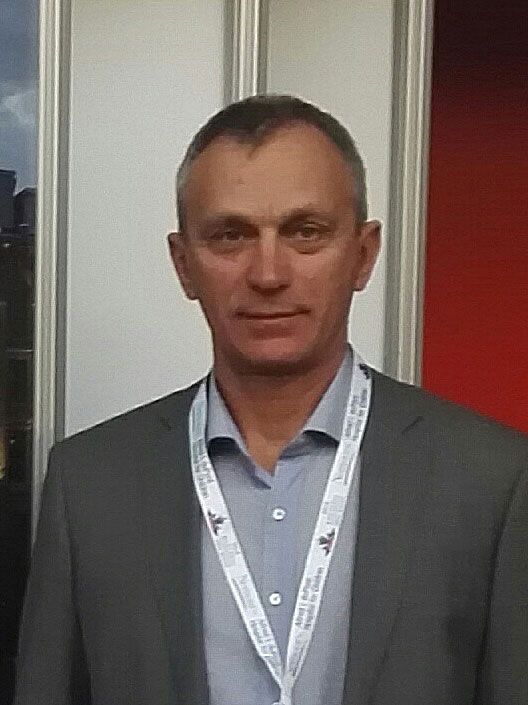 doctor of medical sciences
orthopedist-traumatologist of the highest category

fractures of upper limbs and hands; lower limb fractures (middle and distal thigh, shin and foot)
---
I.M. Kurinnyi is an author of 80 scientific publications and five inventions.
---
---
Kurinnyi Ihor Mykolayovych was born in 1959 in Ukraine. He started his work at the Kyiv R&D Institute of Trauma and Orthopedics since 02.08.1982, just after the graduation from Kyiv Medical Institute with a degree in General Medicine. From 1985 till 1991 he held the position of a junior scientific fellow, from 1991 to 2001 – a senior scientific fellow. That time, he has been working over the problems of curing the consequences of severe traumas to upper limbs. Since 2001 and to the present time he is a leading scientific researcher at the Clinic of Microsurgery and Reconstructive Surgery of Hand. In 1991 he represented his PhD research "Surgical Treatment of Extend Concomitant Traumas to Median and Ulnar Nerves (on elbow and wrist levels)».
In 2008, he represented his doctorate dissertation "Consequences of Polystructural Trauma to Upper Limbs and Surgical Treatment".
Since 2000, he is a person in charge of Ukrainian Hand Surgery Center.
In 2011 he became a laureate of the State Award of Ukraine in the sphere of science and technique, as a collaborating writers' team member, for a cycle of works "New Technologies in Multiorgan Concomitant Polystructural Injuries Treatment".
I.M. Kurinnyi is an author of 80 scientific publications and five inventions.
The scope of therapeutic activities:
fractures of upper limbs and hands
lower limb fractures (middle and distal thigh, shin and foot)
complex reconstructive surgery in cases of non-consolidations and malunions of upper and lower extremities
focus on operative treatment and further rehabilitation after the fractures of the bones forming an elbow, and their consequences
elbow arthroplasty
personally developed and successfully applied exclusive programs for elbow joint recovery after traumas and different surgical interventions
remedial to upper limbs' damaged tendons
restoring an Achilles tendon ruptures
repairing injured nerves in upper and lower extremities (microsurgical sutures, neuroplastic or neurolysis)
surgical treatment of brachial plexus (neurolysis, plastics, neurotization)
muscle transpositions to recover and optimize a hand's functionality after longstanding consequences of nerve and brachial plexus injuries
muscle transposition against old lacerations of peroneal or sciatic nerves
surgical treatment of joint pathologies (contractures, intra-articular loose bodies, deforming arthritis)
– arthrolysis or joint mobilization, removal of intra-articular loose bodies, corrective osteotomies
surgical treatmentof persistent extension contractures occurred after femoral fractures consolidation(byJudet)
skin plastics on different areas of upper and lower limbs against defects of tissue, pathologic scars
complex microsurgical transplantations to cover big-sized tissue defects on extremities, muscle transplantation
replacing big-sized lacerations (over 5-6 cm) of a shoulder, thigh, and shin with microsurgical transplantation of vascularized fibular bone
Hallux valgus correction.
This list is not exhaustive; it includes just the main focus of activities.
During the period of work, he operated and cured patients with complicated post-traumatic conditions (quite frequent – with congenital disorders); he took the patients, due to the severity rejected by physicians in other medical institutions.
At the very beginning of the career, thanks to good teachers, studying anatomic preparations and literature, he mastered the basic notions of vascular and microvascular surgery, interventions on nerves, tendons, and bones. Since then, and to the present time, I go on working over the improvement of my surgical techniques and skills for different traumatological and orthopedical pathologies.
I am a regular participant of international and domestic forums, make presentations and lectures, publish scientific researches.
Treating my patients, I strictly follow basic rules:
profound knowledge of a patient's conditions, supported with results of up-to-date examinations (X-ray, ultrasound, CT, MRI, 3D modelling, EMG)
thorough planning of every surgery
a prudent attitude to tissues during surgical operations
anatomic recovery of bones, nerves, tendons, and other structures
support to patients on all stages of their rehabilitation, until complete recovery
for complicated cases of consequences of traumas, I offer patients different variants of step-by-step treatment. After adjustment with the patient, we carry out surgery and rehabilitation as agreed, in the form of several step-by-stem (in 2 – 6 months) operations. It is the key to efficient treatment and low probability of possible complications.
---
---
---