Bezuglyi Artur Anatoliiovych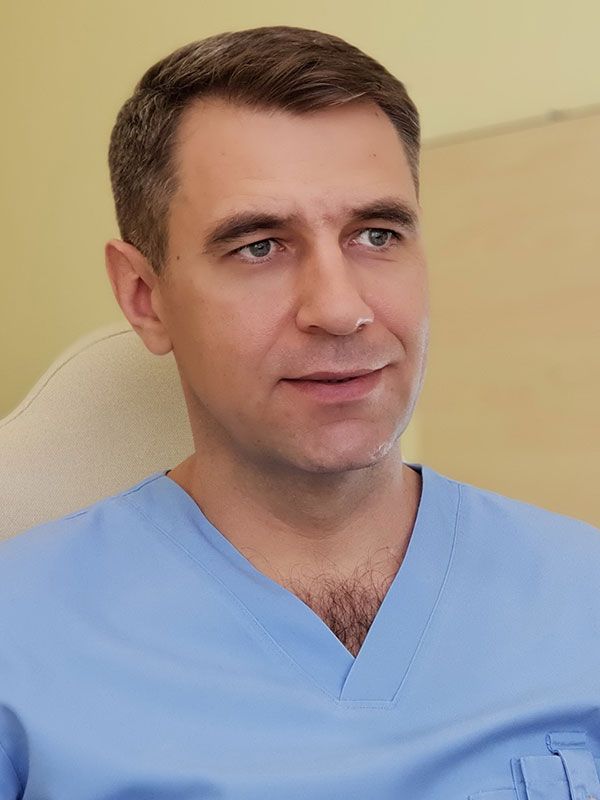 ---
He was born on April 10, 1975 in a family of secondary school teachers.
In 1994 he graduated from Medical School in Beryslav town of Kherson Region trained as paramedic-midwife. He used to work as a nurse of an intensive care unit. From 1995 to 2001 he studied at O.O. Bogomolets National Medical University of Kyiv in "General Medicine".
In 2003 he graduated his internship with the majority in "traumatology and orthopedics", and won a competition for position of a junior scientific researcher at the department of microsurgery and reconstructive surgery of the SI "ITO NAMS of Ukraine".
He represented his Ph.D. research "Prevention, Diagnostics and Management of Complications, Arising after Recovery of Fingers' Flexor Tendons in Critical Zone" (2010). He is an author of over 80 printed works, among them: 2 monographs, 30 articles in scientific journals, 5 patents, some methodic recommendations and 6 publications in international sources. He represented his scientific achievements in 65 scientific reports and lectures at congresses, as well as in radio broadcasts.   He is a recognized scientist, an active member of professional societies, as European association of hand surgeons FESSH since 2014, Pan-Ukrainian Social entity "Ukrainian Association of Hand Surgery", "Association of Orthopedists and Trauma Surgeons of Ukraine".
He has personally performed over 1700 open surgical interventions. Moreover, for the recent 5 years he performed over 250 less-invasive surgical operations for recovery of function of a hand's fingers. He is working over the problem of hand trauma management and improvement of the methods for reconstructive and recovery treatment. He masters modern surgical technologies of hand surgery, different methods intended for recovery of tendons, nerves, plastics of skin, microsurgery transposition of complexes of tissues. For many times he was a speaker at sessions of regional societies of traumatologists, in international conferences and congresses in Ukraine. He represented his scientific reports in Denmark, Spain, Romania, Poland, Belarus, and Russia. To improve his knowledge and practical skills, he attended special thematic training courses in Italy, France, and Russia.
Mr. Bezuglyi is an active participant of social affairs. He is a deputy chairperson of the Trade union of the SI "ITO NAMS of Ukraine", and active organizer of may conferences and congresses in Ukraine. He has developed a scientific database that is constantly updated and includes over 6 thousand publications of team members of the SI "ITO NAMSU". He has created a clinical database for keeping hospital records and policlinic consultations of orthopedic patients, meeting all requirement of the Healthcare Ministry of Ukraine regards documentary.
For many times he has been awarded with honorary certificates by Presidia of the National Academy of Medical Sciences of Ukraine as well as with other awards.
---
---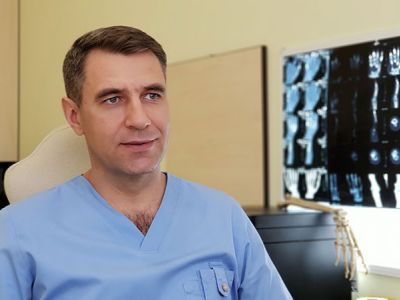 ---