Babko Andrii Mykolayovych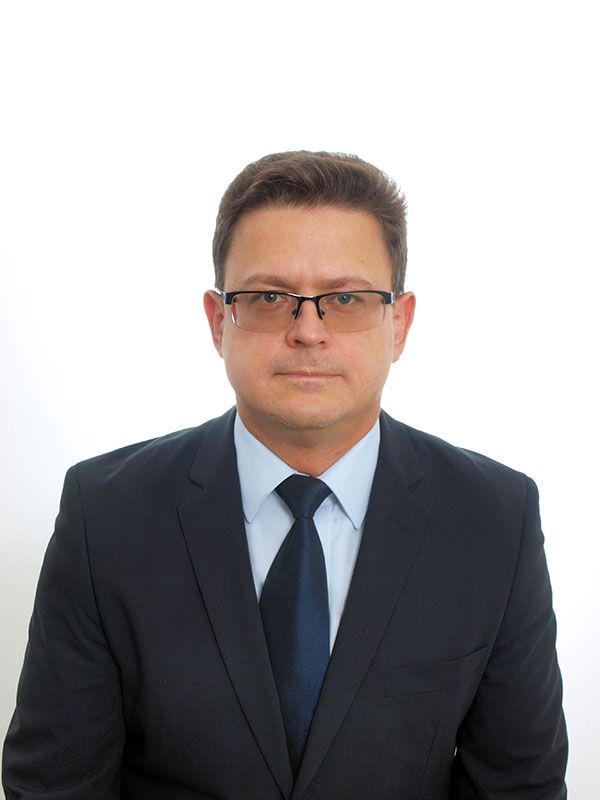 Doctor of Medical Sciences
Doctor of highest category, specializing in traumatology and orthopedics

Prosthetic replacement of shoulder, elbow, hip and knee joints, conservative and surgical treatment of bone and muscle systems and joint diseases

Work experience – 23 years

Senior scientific researcher of the department of joint diseases of adults

Department for Joint Diseases in Adults
---
---
In year 1995 Mr. Babko graduated from O.O. Bogomolets National Medical University of Ukraine with a degree in General Medicine. Since 1997 he held a position of doctor, and since 2000 has been elected to a position of junior scientific researcher; in year 2003 he became an ordinary scientific researcher, and in 2005 – Senior scientific researcher of the Department of Joint Diseases of Adults. In year 2017 he passed repeated certification and obtained the degree of orthopedist-traumatologist of the highest category.
In 2002 he represented MPhil dissertation "Complex Orthopedic Treatment of Knee Joint Synovitis in Patients Suffering from Rheumatoid Arthritis"; and in 2016 –PhD dissertation "Complex Orthopedic Treatment of Patients with Rheumatoid Arthritis with Upper Limb Involved".
Mr. Babko is the author of 78 scientific researches, among them 3 monographs, and the responsible executor of scientific researches of the SI "ITO NAMS of Ukraine".
Main focuses of his scientific and practical activities are diagnostics and treatment of different injuries and diseases of locomotion system, as well as consequences thereof, inter alia: osteoarthritis of upper and lower limbs' joint, rheumatoid arthritis, system lupus erythematosis and ankylosing spondylitis.
Mr. Babko has been awarded by the Certificate of Merit of the National Academy of Medical Sciences of Ukraine; in year 2005 he became a laureate of H.H. Reckeweg International Medical Award.
Trainings passed: AO courses in 2011, 2013, 2014; participated in international conferences and symposiums in matters of complex and revision joint replacement (certificates are provided below).
---
---
---