Zayats Volodymyr Borysovych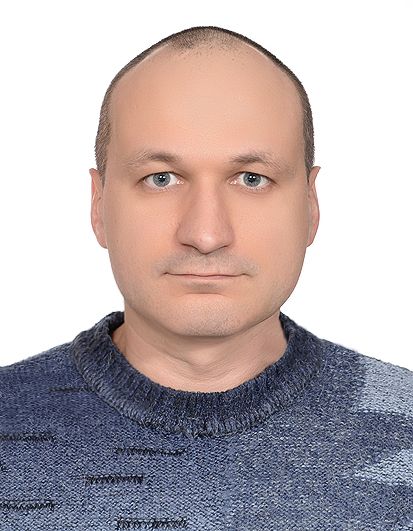 candidate of medical sciences
doctor orthopedist-traumatologist

His main scientific studies are devoted to the modern less-invasive arthroscopic interventions into knee and shoulder joints, as well as to improvement of the methods of treatment for damaged Achilles tendon

Researcher, Department of Traumatology and Orthopedics for adults

Department for Traumatology and Orthopedics of Adults
---
---
Zayats Volodymyr Borysovych, year of birth -1976, education – master's degree in medicine after graduation from O.O. Bogomolets National Medical University in 1999. In the year 2001 he passed special training and obtained speciality doctor orthopedist-traumatologist at O.O. Shypik Kyiv City Academy of Post-graduate Training.
From 2001 to 2005 we worked at the department of physiology and pathology of locomotion system of the Institute of Gerontology of the NAMS of Ukraine, held a position of orthopedist-traumatologist. From 2007 to 2015 he was transferred to a position of a scientific researcher at the department of traumatology and orthopedics of adults at the SI "ITO NAMS of UKRAINE".
In 2013, he advanced his qualification and obtained highest category in "orthopedics and traumatology". Now he has a scientific degree of Ph.D. of medicine (candidate of medical sciences).
Volodymyr Borysovych devoted 19 years of his life to traumatology and orthopedics. He is a co-author of eight declarative patens of Ukraine for an invention, co-author of one monograph and 52 articles in scientific journals and author of 58 reports at the scientific conferences and seminars.
Each year he performs approximately 150 surgical interventions of different category of complexity. His main scientific studies are devoted to the modern less-invasive arthroscopic interventions into knee and shoulder joints, as well as to improvement of the methods of treatment for damaged Achilles tendon. Volodymyr Borysovych is constantly working over improvement of his qualification and attends trainings, devoted to arthroscopy of knee, hip, ankle and shoulder joints in leading centers and clinics of Poland, Germany, the UK. As a presenter, he participates in international congresses, scientific conferences, symposiums; he is actively involved into his department's scientific and research activities.
---
---
---