Litun Yurii Mykolayovych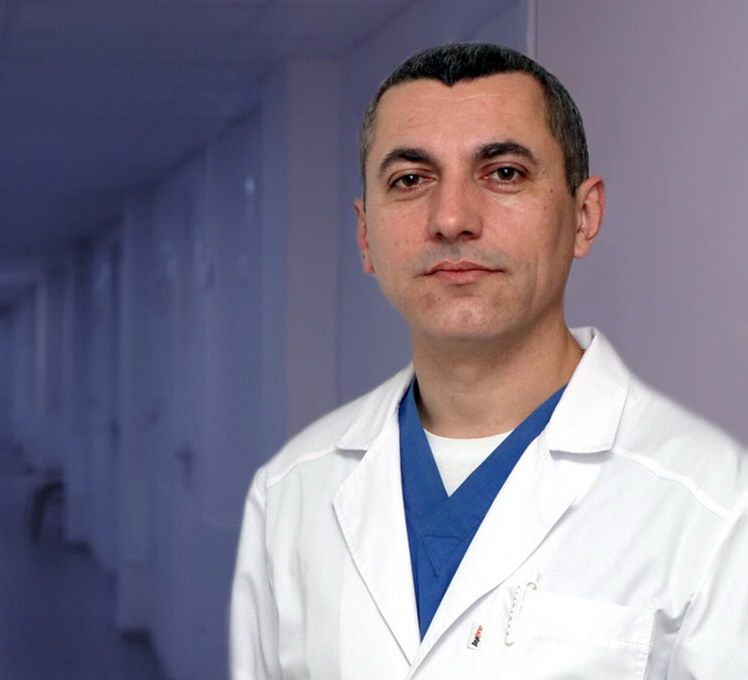 ---
Author of over 50 scientific researches, three patents of Ukraine for a useful model
---
---
In year 2003 he graduated from the 2nd General medicine department in Bukovyna State Medical Academy. After graduation he passed his internship in the premises of the Academy.
From August 2005 to the beginning of 2007 he worked as an orthopedist-traumatologist in Novodnistrovsky city hospital of Chernivtsi region.
In 2007 he was enrolled to a post-graduate course by Traumatology and orthopedics department No.2 of P.L. Shupik National medical academy of postgraduate education. Official presentation of the dissertational research "Clinical and Biomechanical Grounding of Fibula Bone Osteosynthesis after Injuries of Ankle Joint" was held on May 24, 2011 and had success.
Scientific degree – candidate of medical sciences (MD).
From September 2011 to June 2014 he worked as an orthopedist-traumatologist at science, organization and methodology department of the SI "ITO "NAMSU".
In June he passed a competition and was appointed to a position of a junior scientific researcher of the Department for Injuries of Locomotion System, and remains on this position now.
Main directions of scientific and practical activities:
modern methods of osteosynthesis (perosseous, extramedullary, intramedullary osteosynthesis with metal devices);
implementation of the most modern methods of surgical treatment;
conservative and surgical treatment of slow-consolidating fractures, non-unions, presudoarthroses, refractures;
treatment of injuries and fractures of lower limbs;
conservative and surgical treatment of fractures' consequences, post-traumatic arthritis.
Author of over 50 scientific researches, three patents of Ukraine for a useful model.
Participated in XV Congress of orthopedists-traumatologists of Ukraine;
ХІ АО Trauma Course "Main Principles of Fracture Treatment"
18th European congress of trauma and emergency surgery
АО Trauma Seminal "Pelvic and Acetabular Fractures"
АО Trauma Course "Anatomy, Approaches and Osteosynthesis"
International practical symposium "Biology of Long Bones' Fractures Treatment"
АО Trauma Course (advanced) "Principles of Fracture Treatment".