Avtomieienko Yevhenii Mykolayovych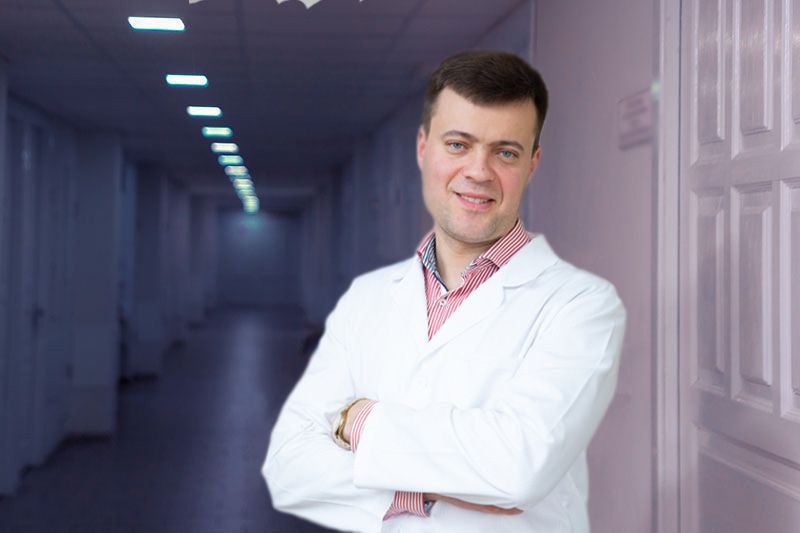 ---
Main focuses of his scientific and practical activities are diagnostics and treatment (both conservative and surgical) of different musculoskeletal disorders and their consequences, namely: upper and lower limbs' osteoarthrosis, rheumatoid arthritis, ankylosing spondylitis
---
---
Avtomieienko Yevhenii Mykolayovych, PhD, scientific researcher, orthopedic and trauma surgeon of the highest category. Clinic No. 10, the Department for Trauma Injuries and Problems of Osteosynthesis at the SI "ITO NAMS of Ukraine". Work experience – since 2008.
Having graduated from O.O. Bogomolets National Medical University in 2008, he passed his internship training at the Institute of Traumatology and Orthopedics NAMS of Ukraine till 2010. On December 30, 2010 he excellently passed the exam and has been awarded with the degree of a doctor-specialist in orthopedics and traumatology. Having been employed as an orthopedic and trauma surgeon of the SI "The Institute of Traumatology and Orthopedics, NAMN of Ukraine", he has been working here till now.
He has represented his PhD thesis "Total Knee Arthroplasty in Patients with Rheumatoid Arthritis and Knee Deformations in Frontal Plane" (2020 р.). He has over 30 published researches, among them: 23 articles in scientific journals, methodical recommendations and 4 Scopus and Web of science publications. As a presenter, he participates in international congresses, scientific conferences, symposiums, is actively involved into the department's scientific researches. He is a co-performer of the clinic's scientific activities, a member of a society "Kyiv Unit of the Pan-Ukrainian Social Entity "Ukrainian Association of Orthopedists-Traumatologists".
To deepen his knowledge and skills, he participated in special thematic trainings abroad – in Austria, Germany, Poland, Turkey. Main focuses of his scientific and practical activities are diagnostics and treatment (both conservative and surgical) of different musculoskeletal disorders and their consequences, namely: upper and lower limbs' osteoarthrosis, rheumatoid arthritis, ankylosing spondylitis.
Arthroplasties:
Initial hip arthroplasty
Initial knee arthroplasty
Revision hip and knee arthroplasty
Arthroscopy (shoulder, hip, knee joints)
Contemporary methods of osteosynthesis (perosseous, bone superficial, intramedullary metal osteosynthesis).
Contacts: E-mail: doctor_e@ukr.net,
Telephone: +38 (096) 66-70-620
---
---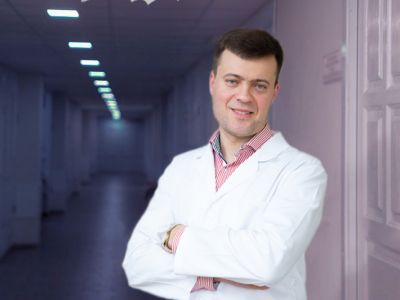 ---