Kolov Hennadiy Borysovych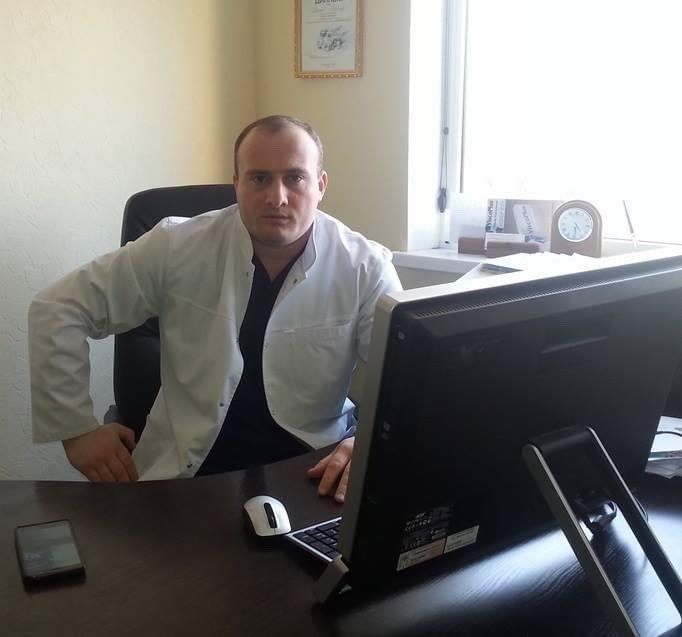 ---
Head of Bone Infections Surgery Department of the SI «ITO NAMS of Ukraine», PhD med., physician of the highest category
---
---
In 2000, after he graduated from Vinnytsia National Medical University, he passed internship training in orthopaedics and traumatology at City Clinical Hospital No. 2 in Vinnytsia. In 2003, he became a clinical resident of the Institute of Traumatology and Orthopedics. During his residence training, he focused his interest on the surgical treatment of bone and joint infections.
In 2005, he was employed by the 1st clinic of the Institute of Traumatology and Orthopedics in the position of orthopaedic and trauma surgeon. In 2008, he represented his dissertation paper "Diagnostics and Treatment of Infectious Complications after Knee and Joint Arthroplasties".
In 2009, he has been elected to the position of scientific researcher at the bone infection surgery department, and in 2020 – to the position of a leading scientific researcher.
Today, he is working on his doctorate paper on infectious complications after osteosynthesis with metal devices.
Hennadiy Borysovych is constantly improving his professional level. He was a speaker at conferences abroad and in clinics in Germany, the USA, France, Portugal, Austria, Poland, Hungary, Denmark, and others.
Kolov H.B. makes extra complex reconstructive bone and joint surgeries after infectious complications and consequences of traumas to extremities. He published over 80 printed research and invention patents.
---
27 Bulvarno-Kudriavska Str.
Kyiv 01601
gennadiikolov@gmail.com
+380503138962 (мобільний) Viber, WhatsApp, Telegram
---