XXIII FESSH 2018 - Congress of the Federation of European Societies for Surgery of the Hand
Published: 19.07.2018
---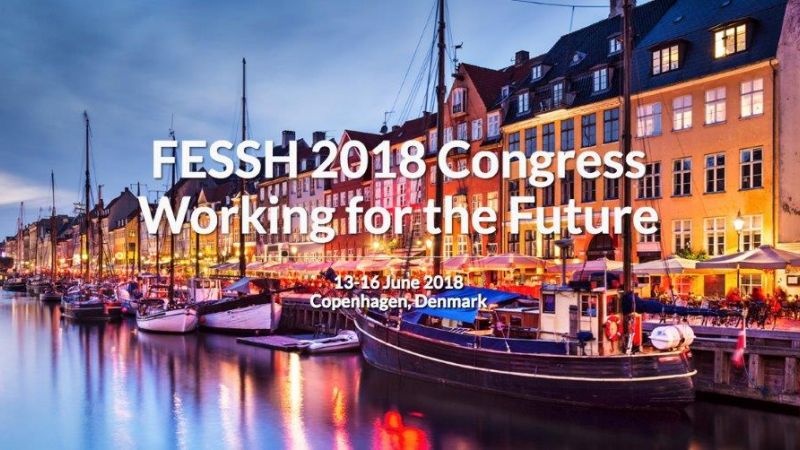 ---
From June 13 to June 16 in Copenhagen (Denmark) took place the annual international event, devoted to the surgery and rehabilitation of the hand – the Congress of the Federation of European Societies for Surgery of the Hand, FESSH 2018. The Congress was attended by almost 2200 persons. Program of the event was impressively intensive and saturated. Over 1200 scientists submitted applications for presentation, and over 300 of them have been approved.  Oral lectures have been held by dr.hab. med. Kurinnyi I.M., dr.hab. med. Tymoshenko S.V., Lysak A.S.; poster presentations – by dr.hab. med. Dolgopolov O.V., dr.hab/ med. Bezuglyi A.A. and Bezruchenko S.O. The leading experts of the world arrived with courses of their lectures; they shared experience and negotiated scientific achievements and practical results in treatment of upper limb pathologies. During the whole period of the conference, in five halls simultaneously, the range of sectional sessions have been held, devoted to the most topical issued of hand surgery, elbow joint, damages of peripheral nerves and brachial plexus, namely total arthroplasty of hand joint and small joints of a hand, microsurgery, problems of tendons, arthroscopy of hand joint and sport trauma.
Indeed, as every thematic congress, FESSH includes not only scientific reports, but also, and first of all – the meetings of professional fellowship members, possibility to discuss the versatile matters relating to the profession and to communicate at coffee-breaks and friendly dinner, organized by the team of the meeting.
The photo depicts staff members of our Institute with the world-famous experts in the sphere of hand surgery.
Photo captions:
Photo 1 - Bezuglyi A.A., prof. Donald Lalonde, Lysak A.S. Professor Don Lalonde is the person, who actively popularizes and implements the new directions of the hand surgery - «wide awake» and WALANT surgery.
Photo 2 - Bezruchenko S.O. with Diego L. Fernandez – the leading upper limbsurgeon, an active member of many international professional societies, the author of classification of radial bone distal metaepiphysis fractures, which is the most popular nowadays throughout the world, and of the famous book "Fractures of the Distal Radius: a practical approach to management".
Photo 3 - Lysak A.S. with Michel E.H. Boeckstyns – the leading upper limb surgeon of Denmark, the President of the Dutch Society for Surgery of the Hand and of the Congress FESSH 2018, the author of the famous monograph "Fractures of the Hand and Carpus. FESSH 2018 Instructional Course Book".
Photo 4 - Tymoshenko S.V. with Marc Garcia-Elias – the famous hand surgeon, the author of fundamental biomechanical studies of the hand joint.
Photo 5 - Delegation of the staff members of the SI "ITO NAMSU" at the XXIII Congress of the Federation of European Societies for Surgery of the Hand (Lysak A.S., Bezuglyi A.A., Tymoshenko S.V., Kurinnyi I.M., Bezruchenko S.O.).
---
---
---
---
Other posts