Scientific and practical conference with international participants "Topical Issues of Upper Limb's Surgery, Arthroscopy and Sport Trauma"
On May 24-25, 2018 the conference-hotel "Sputnik" of Lviv hosted scientific and practical conference with international participants "Topical Issues of Upper Limb's Surgery, Arthroscopy and Sport Trauma".

Published: 08.06.2018
---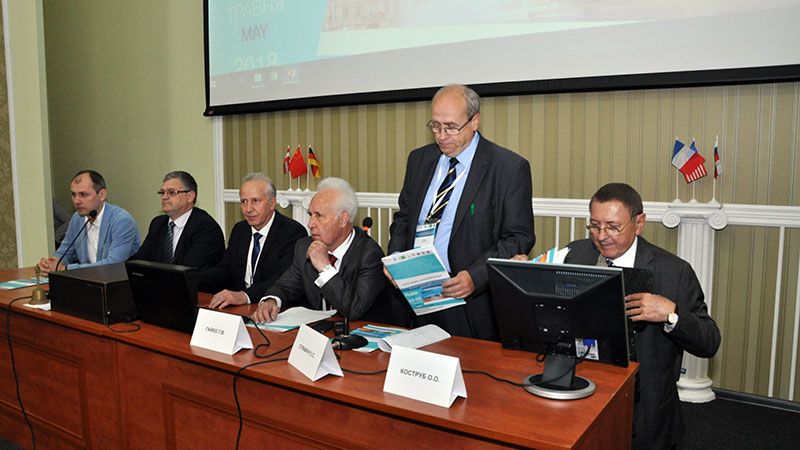 ---
The Conference has been held jointly by PE "Ukrainian Association of Orthopedic and Trauma Surgeons", PE "Ukrainian Association of Sport Trauma Surgery, Knee Surgery and Arthroscopy" and PE "Ukrainian Association of Surgery of Hand".
The Conference has been participated by the leading domestic experts and by scientists from the USA, France, Germany, Austria, Italy, Poland, China, and Russia.
The Conference is mentioned in the register of events of the Healthcare Ministry and National Academy of Medical Sciences of Ukraine in year 2018. The Conference has been supported by the International Society of Arthroscopy, Knee Surgery and Orthopedic Sport Medicine, and it is present in the list of international orthopedic congresses SICOT, ISAKOS.
The Conference has been opened by the NAMSU academician GaykoG.V., NAMSU academicianZimenkovskyi B.S., corresponding member of NAMSU Strafun S.S., professor Kostrub A.O., Mykytchak I.V., ZubV.I.
The conference covered the matters of traumas and diseases of shoulder and scapular waist, arthroscopy of joints and endoscopy of soft tissues, problematic issues and complications of upper limb, surgery of elbow joint, hand and wrist. The round table approved resolutions of the conference.
There were also matters and presentations devoted to the treatment of sports trauma, and resolutions were also approved.
The conference included poster presentations. Names of lecturers and presenters could be found in electronic program of the conference.
---
---
---
---
Other posts