Department for Traumatology and Orthopedics of Children
Chief: Guk Iurii Mykolayovych
---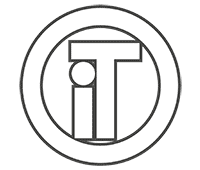 Address:

27 Bulvarno-Kudriavska Street
Kyiv 01601 Ukraine
4th floor

Phone:

(044) 486 34 81
Working Hours:

Monday – Friday
9:00-16:30

Consult Hours:

Tuesday
10:00-13:00

Surgery Hours:

Monday, Wednesday
10:00-14:00
---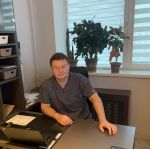 The clinic is a structural component of the SI "The Institute of Traumatology and Orthopedics by NAMSU" and is the leading scientific, research, diagnostics and treatment center of our country.
During almost 90 years of existing of the clinic, its staff members developed and implemented unique methods of diagnostics, treatment and rehabilitation of diseases and injuries of locomotion system in children.
They received 29 author certificates, 19 monographs, 10 methodic recommendations, published over 1500 scientific works devoted to topical issues of pediatric traumatology and orthopedics; represented 11 doctor's and 34 philosophy doctor's researches.
In a year the clinic examines and performs surgical treatment of over 1000 children, and consults over 2000 of them.
We are ready to provide you a wide range of diagnostic decisions, ambulatory and hospital treatment in congenital and acquired diseases and consequence of traumas of locomotion system in children and adolescents.
We are proud of our staff!
High-qualified professionals are ready to provide you the most modern medical aid according to international standards. Among them are 3 doctors of medical sciences, 5 candidates, doctors of highest qualification categories.
Thus, from the moment of establishing and to the present time, the Clinic for Traumatology and Orthopedics of Children remains the leading institution in the sphere as in Ukraine, as abroad.
40 beds
Experts of the clinic professionally diagnose and treat the following diseases:
Dysplasia of hip joints and congenital (pathologic) femur dislocation.
Orthopedic signs of neuro-muscle diseases:
Infantile cerebral paralysis (ICP);
Spinal muscle atrophies (SMA);
Spine cord hernias;
Progressing muscle dystrophies (PMD);
Neurofibromatosis (pseudoarthrosis);
Benign tumors and tumor-like diseases of children;
Aneurisma and solitary bone cysts;
Osteoma;
Osteoid-osteoma;
Giant cell tumors;
Eosinophil granuloma;
Osteochondroma;
Fibrosis dysplasia (fibrosis cortical defect);
Dyschondroplasia (exostosis disease, Ollier disease);
Improper osteogenesis (congenital brittleness of bones);
Consequences of acute hematogenic osteomyelitis (shortening and deformities of limbs);
Congenital muscle head tilt;
Junior epiphiolysis;
Blount disease;
Rachitic and rachitic-like diseases (renal bone diseases etc.). ;
Arthrogryposis;
Chondrodysplasia ;
Congenital and acquired club foot.
---
Doctors of this Clinic
---