Poluliakh Mykhailo Vasylovych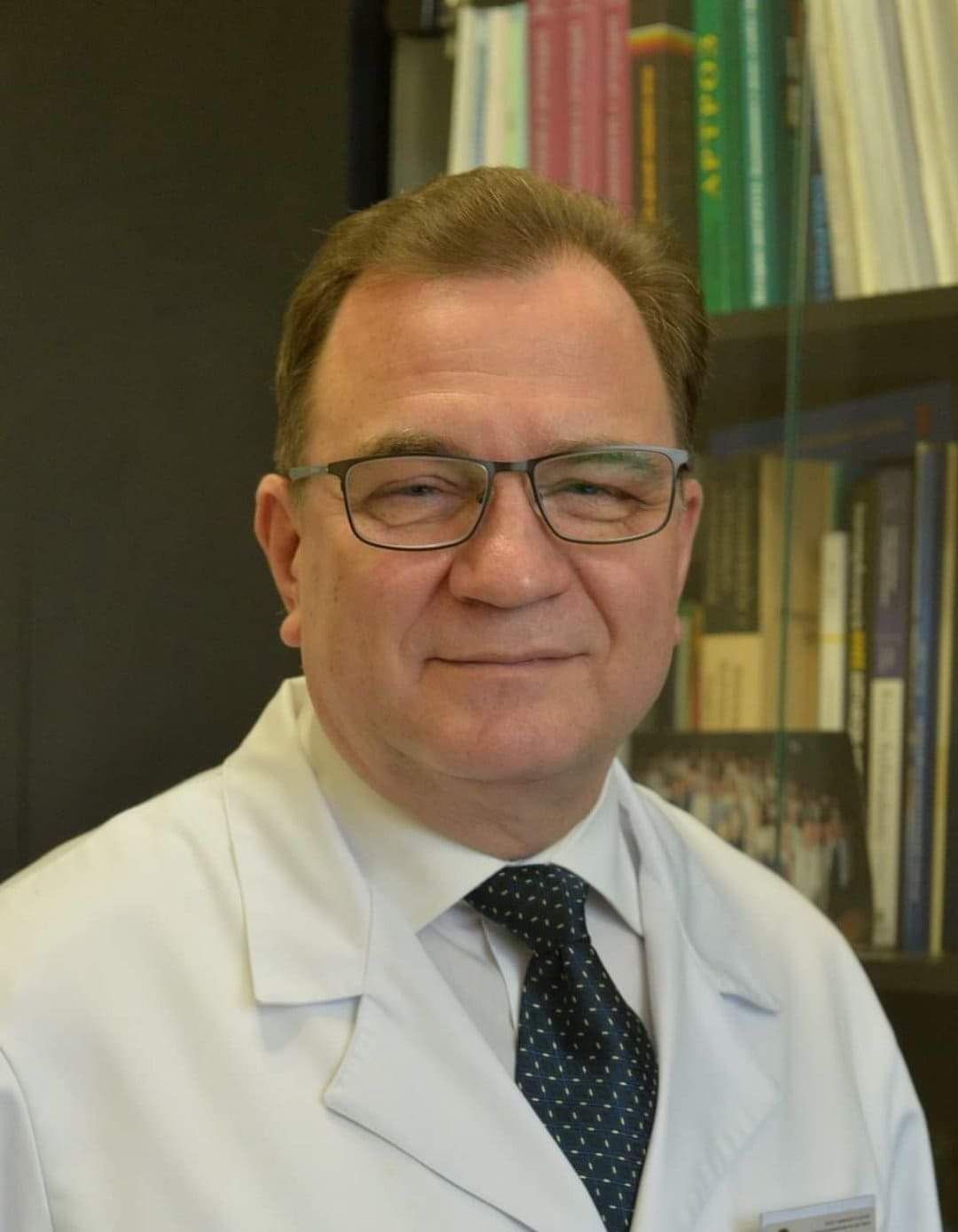 ---
Poluliakh Mykhailo Vasylovych participates annual international scientific meetings for orthopedic and trauma surgeons. He is a member of the American Academy of Orthopedic Surgeons (AAOS), the Association of Orthopedists-Traumatologists of Ukraine. He published over 250 scientific papers in Ukrainian and international sources, and wrote 5 monographs
---
---
Poluliakh Mykhailo Vasylovych – MD, professor, orthopedic and trauma surgeon of the highest category, the honored physician of Ukraine. Since 1987, he works at the Institute of Traumatology and Orthopedics by NAMS of Ukraine, the Department of Joint Diseases of Adults. In his scientific and practical activities, he focuses on matters of musculoskeletal system diseases and traumas diagnostics and treatment. 
In his routine practice, he widely uses the modern therapeutic methods: hip, knee, elbow joint arthroplasties, arthroscopies; treats fractures and consequences thereof. During the whole period of the work, he had fulfilled thousands of successful surgical operations.
For diagnostics, he uses modern examination methods: X-ray, CT, MRI, US and X-ray densitometry, ultrasound joint examinations methods.
To upgrade his skills and theoretical knowledge, he practiced at orthopedic clinics of the UK, Germany, Poland, Czech Republic, Southern Korea, Switzerland, Spain, and Taiwan.
Poluliakh Mykhailo Vasylovych participates annual international scientific meetings for orthopedic and trauma surgeons. He is a member of the American Academy of Orthopedic Surgeons (AAOS), the Association of Orthopedists-Traumatologists of Ukraine.
He published over 250 scientific papers in Ukrainian and international sources, and wrote 5 monographs.
Poluliakh Mykhailo Vasylovych provides consultations and treatment regards the following musculoskeletal diseases and traumas: 
degenerative-dystrophic joint diseases (arthrosis or osteoarthritis, aseptic necrosis, gangliac bone transformation);
hip dysplasia in adults; 
femoral neck fractures; 
rheumatoid arthritis, ankylosing spondylitis; lupus erythematosis;
traumas to a knee (injured meniscus, crucial ligaments, sinovitis, etc.); 
foot deformities; 
fractures and consequences thereof; 
pelvic fractures.
Methods, widely used in the daily practice: 
hip, knee, elbow arthroplasties;
surgical treatment to hip dysplasia in adults; 
conservative and surgical treatment to joint osteoarthritis (arthrosis); 
arthroscopies of joints; 
conservative and surgical treatment to bone fractures and their consequences; 
foot reconstructive-recovery surgeries.
---