Rehabilitation after Elbow joint replacement
Discharge for outpatient treatment shall occur in 5 – 10 days after operation. Consultation is appointed upon results of rehabilitation, 4 – 6 weeks after surgery.

Published: 20.08.2018
---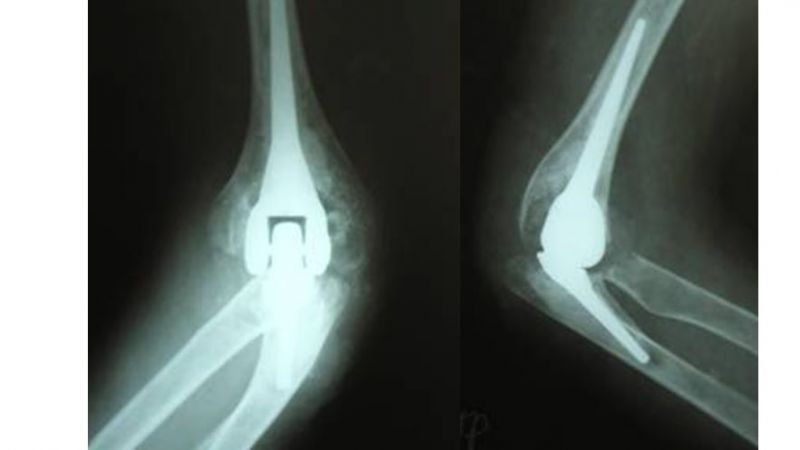 ---
Next day after surgery Elbow joint replacement, the patient starts to work with a training specialist in remedial gymnastic.
During the first days after surgery the patient shall do exercises in form of passive movements in elbow joint. Some days later, after decrease of pain in surgical wound the patient shall start active movements. Electromyostimulation is also applied to increase the tonus of muscles using special electric device – myostimulator.
Discharge for outpatient treatment shall occur in 5 – 10 days after operation.
Consultation is appointed upon results of rehabilitation, 4 – 6 weeks after surgery.
This visit is intended for:
X-Ray imaging and analysis of operated joint;
Giving recommendations regards the further rehabilitation treatment.
---
---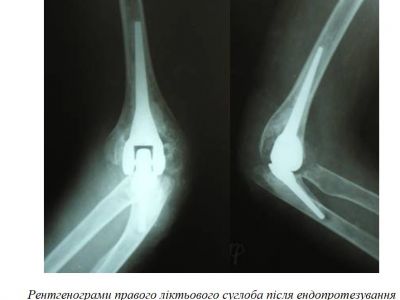 ---
---
Other posts