Knee joint replacement
Duration of operation and treatment: from 45 minutes to 3 hours.

Published: 20.08.2018
---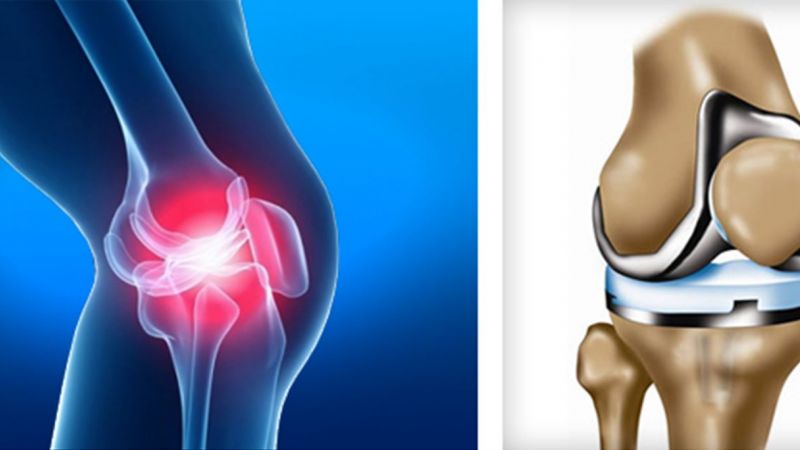 ---
Diseases, requiring knee joint replacement:
knee joint osteoarthrosis (of different etiology);
rheumatoid arthritis;
ankylosing spondylitis (Marie-Strumpell disease);
systemic lupus erythematosis.
Symptoms of diseases requiring knee joint replacement:
pain in joint and juxtaarticular area;
limitation in movements of the joint.
In order to indicate the correct course of treatment and decide on necessity in surgical treatment, a range of examinations is needed.
At early stages of joint disease conservative treatment is available. At late stages it is impossible to release a patient from the pain and to recover function of a joint and limb without joint replacement.
Duration of the surgery and treatment
Surgical operation of knee joint replacement in ordinary cases lasts from 45 minutes to 1.5 hours.
In complicated cases, for example, if bone plastic is needed, it could last 2 – 3 hours.
---
---
---
---
Other posts