Clinic №3: Department for Joint Diseases in Adults
Chief: Gerasymenko Sergii Ivanovych
---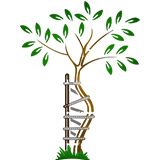 Address:

27 Bulvarno-Kudriavska Street,
Kyiv 01601 Ukraine
5th floor

Website:

Other:
Working Hours:

Monday – Friday
9:00 a.m. - 05:40 p.m.

Consult Hours:

Wednesday,
after 12:00 p.m.

Surgery Hours:

Tuesday, Thursday
---
Chief of the department - Gerasymenko Sergii Ivanovych - Professor, Dr hab.med., orthopedist-traumatologist of highest category, meritorious doctor of Ukraine. Author of over 250 scientific works, among them 10 monographs, 15 inventions and patents.
The department has 45 beds for orthopedic treatment.
Structure:
Chief – professor, doctor of medical sciences Gerasymenko Sergii Ivanovych
1 general staff scientific researcher;
1 leading staff scientific researcher;
2 senior staff scientific researchers;
2 junior staff scientific researchers;
2 doctors .
Diagnostics and treatment of:
Rheumatic diseases (rheumatoid arthritis, Bekhterev syndrome, podagra etc.);
degenerative-dystrophic joint diseases (deforming arthritis, aseptic necrosis, cyst-type reconstruction);
femoral neck fractures;
knee joint traumas (injures of meniscus, crucial ligaments etc.);
fractures and consequences thereof .
---
Doctors of this Clinic
---