Department for Joint Diseases in Adults
Chief: Gerasymenko Sergii Ivanovych
---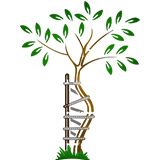 Address:

27 Bulvarno-Kudriavska Street,
Kyiv 01601 Ukraine
5th floor

Phone:

044 486 - 69 - 14

Website:

Other:
Working Hours:

Monday – Friday
9:00 a.m. - 05:40 p.m.

Consult Hours:

Wednesday,
after 12:00 p.m.

Surgery Hours:

Tuesday, Thursday
---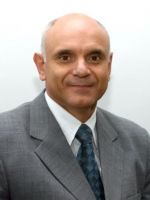 Chief of the department - Gerasymenko Sergii Ivanovych - chief of the department of Joint Diseases in Adults of the SI «The Institute of Traumatology and Orthopedics by NAMS of Ukraine» (ex- Republic Center of Joint Replacement), Doc.hab.med, professor, honor doctor of Ukraine. In year 1975 he graduated from O.O. Bogomolets Institute of Kyiv and was distributed to Kyiv Research and Development Institute of Traumatology and Orthopedics. Here he passed his way from ordinary doctor and to professor, chief of department of joint diseases in adults, deputy director in charge of scientific and medical work of the SI "The Institute of Traumatology and Orthopedics by NAMS of Ukraine". His experience in science and teaching exceeds 35 years.
Structure:
The department has 45 beds for orthopedic treatment.
Chief – professor, doctor of medical sciences Gerasymenko Sergii Ivanovych
1 general staff scientific researcher;
1 leading staff scientific researcher;
2 senior staff scientific researchers;
2 junior staff scientific researchers;
2 doctors .
Diagnostics and treatment of:
Rheumatic diseases (rheumatoid arthritis, Bekhterev syndrome, podagra etc.);
degenerative-dystrophic joint diseases (deforming arthritis, aseptic necrosis, cyst-type reconstruction);
femoral neck fractures;
knee joint traumas (injures of meniscus, crucial ligaments etc.);
fractures and consequences thereof.
Methods that are widely used in the Clinic with excellent efficiency:
Here you could obtain consultation and treatment in case of following diseases and traumas of locomotion system:
degenerative and dystrophic diseases of joints (deforming arthrosis or osteoarthrosis, aseptic necrosis, cyst-like transformation of femoral head);
rheumatoid arthritis, Marie-Strumpell disease (ankylosing spondylitis), systemic lupus erythematosis;
recurred shoulder dislocation;
feet deformities;
femoral neck fractures of different localization;
pseudoarthrosis after fractures;
intra-articular injuries of knee and other joints.
---
Doctors of this Clinic
---