Datsenko Oleksandr Mykolayovych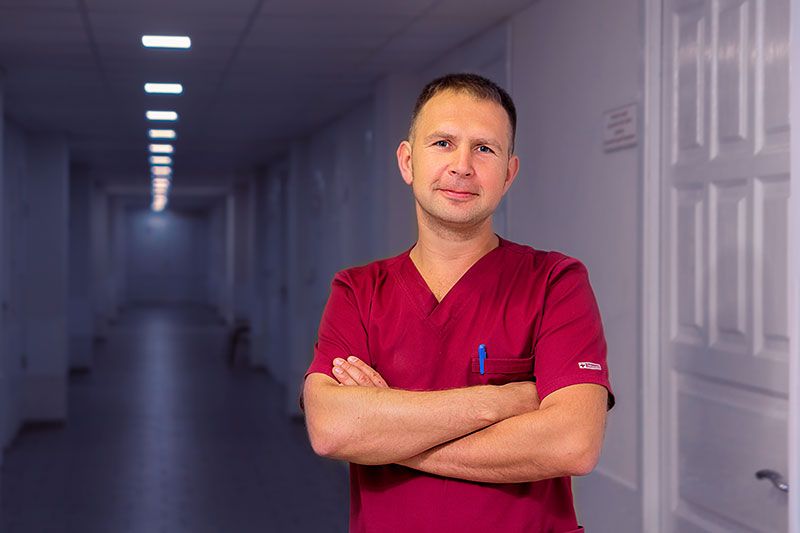 Doctor of highest category, specialized in traumatology and orthopedics

Surgical treatment of fractures by surface and intramedullary osteosynthesis, conservative and surgical methods for treatment of locomotion system's injuries and diseases, arthroscopic operations on big joints, prosthetic treatment of knee and hip joints

work experience 17 years

doctor, orthopedist-traumatologist of the clinic №10, the Department of Trauma Injuries and Problems of Osteosynthesis

Department for Trauma Injuries and Problems of Osteosynthesis
---
Contacts:
E-mail: contact@i-travmatolog.kiev.ua
Web-page: https://i-travmatolog.kiev.ua/
Telephone: +38 (067) 443-26-81
---
---
Mr. Datsenko used to work at the department of orthopedics and traumatology of KMCH №7, where he had been holding the position of traumatologists since 2001. He has gratitude and Letter of Credentials by management of KMCH №7.

In year 2001 he graduated from Ivano-Frankivsk medical academy. Internship training he attended on the basis of the SI ITO NAMSU and traumatology department of KMCH №7 and Linko Clinic.
Since 2001 he was employed by KMCH №7, leaded by Linko Yaroslav Volodymyrovych, i.e. Kyiv city center of less-invasive traumatology and orthopedics, Kyiv municipal clinical hospital № 7, Linko Clinic.
Since year 2003 he is a member of ESKKA (European Society of Sport Trauma and Arthroscopy) as well and member of UASTKA (Ukrainian Association of Sport Traumatology and Arthroscopy), UATO (Ukrainian Association of Traumatologists and Orthopedists).
Since 2016 he works as a doctor, traumatologist-orthopedist in Clinic № 10 of the SI ITO NAMSU, Department of Trauma Injuries and Problems of Osteosynthesis. He has been trained in leading European clinics.
Main operations:
Arthroscopy
Arthroscopy of knee joint
Arthroscopy of shoulder joint
Arthroscopy of elbow joint
Arthroscopy of ankle joint
Osteosynthesis
Osteosynthesis of clavicle
Osteosynthesis of blade-bone
Osteosynthesis of shoulder
Osteosynthesis of elbow bone
Osteosynthesis of radial bone
Osteosynthesis of lower limb
Osteosynthesis of thigh
Osteosynthesis of tibial bone fractures
Osteosynthesis of fibula bone fractures
Osteosynthesis of a foot
Osteosynthesis of shin
Osteosynthesis of patella
Total joint arthroplasty
Radial head prosthetic treatment
Total hip arthroscopy
Total knee arthroscopy
Contacts:
E-mail: contact@i-travmatolog.kiev.ua  
Web-page: https://i-travmatolog.kiev.ua/
Telephone: +38 (067) 443-26-81
---