Department for Trauma Injuries and Problems of Osteosynthesis
Chief: Kalashnikov Andriy Valeriiovych
---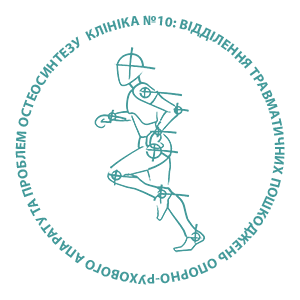 Address:

27 Bulvarno-Kudriavska Street,
Kyiv 01601 Ukraine
3th floor of the clinical building (left wing)

Website:

Other:
Working Hours:

Monday-Friday
09:00 a.m. – 05:30 p.m.

Consult Hours:

Monday, Wednesday, Friday
09:00 a.m. – 05:30 p.m.
Tuesday, Thursday
02:00 p.m. – 05:30 p.m.

Surgery Hours:

Tuesday, Thursday
09:00 a.m. –
---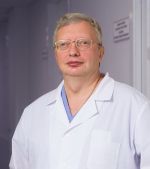 Chief - Kalashnikov Andriy Valeriiovych, Dr hab.med, professor, Honor Doctor of Ukraine
Staff of the department includes one doctor and three candidates of medical sciences.
Main focus of the department is development and implementation of innovation technologies into treatment of bone fractures, intra-articular bone and cartilage diseases using the most modern means of fixation and growth factors of connective tissue.
The department is the basis of Republic Center of Traumatology. The department analyses quality of bone fractures and polytrauma treatment, performs expert assessment of the quality of medical devices, organizes trainings for doctors. Experts of the department are represented in governing bodies of European Society of Trauma and Emergency Surgery (ESTES), Ukrainian Association of Traumatology and Osteosynthesis; participate in work of the Central Attesting Committee of the Healthcare Ministry of Ukraine.
Structure of the department:
Head of the department;
scientific staff;
doctors;
senior sister department;
sister mistress;
middle and junior medical staff.
---
Doctors of this Clinic
---