Roy Iryna Volodymyrivna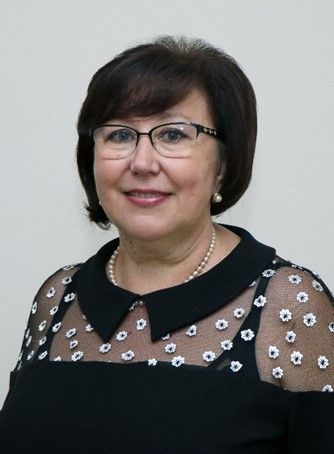 Doctor of Medical Sciences, Professor
Honored Doctor of Ukraine

Chief Researcher of the Department of Rehabilitation

Rehabilitation
---
Chief Researcher of the Department of Rehabilitation, Doctor of Medical Sciences, Professor, Honored Doctor of Ukraine
---
---
Chief Researcher of the Department of Rehabilitation, Doctor of Medical Sciences, Professor
Honored Doctor of Ukraine
Direction of medical and scientific work:
In 1979 graduated from the Kiev Medical Institute named in honor of acad. A.A. Bogomolets, has worked at the institute since 1986.
In 1988 defended Ph.D. thesis, in 2006 - doctoral dissertation.
1989-2020 worked as a scientific secretary of the State Institution "ITO NAMNU", from 1997 to 2021is the  Head of the Department of Rehabilitation.
Direction of medical and scientific work:
Treatment and development of modern methods of rehabilitation of orthopedic trauma patients.
Author of more than 327 scientific papers, 12 methodological recommendations, 10 patents, 14 monographs and learning guides. Had trained 9 candidates and 4 Doctors of Medicine
was awarded the Order of Princess Olga of the III degree.
---