Laboratory of biochemistry
Chief: Magomedov Oleksandr Magomedovych, dr hab. biology, professor
---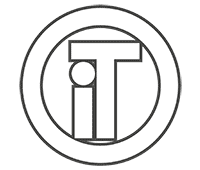 Address:

27 Bulvarno-Kudriavska Street Kyiv 01601 Ukraine
---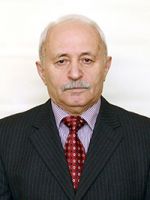 Chief – Magomedov Oleksandr Magomedovych, dr hab. biology, professor.
Focus of scientific work of the laboratory is examination of metabolic processes and mineral exchange in connective tissue of locomotion system and interrelation thereof with changes of hormones at such diseases as rheumatoid arthritis, osteomyelitis (hematogenic and posttraumatic), degenerative-dystrophic disorders of big joints in adults and children; biochemical peculiarities of purulent infection in injured while breakdown of Chernobyl atom power plant; study of energy conditions of the muscles with system innervation disorders at different traumas and biochemical changes in collagen and glikosaminglikanes exchange, mineral exchange at fractures of long bones and joints; study of metabolic disorders in main organic components of articular space in osteoarthritis development.
Practical focus — clinical and diagnostic work, making biochemical analysis of biological liquids and tissues of hospital and attending patients.
Scientists of the laboratory developed biochemical methods for early diagnostics of hematogenic osteomyelitis, prognostication of posttraumatic osteomyelitis development, collection demineralized bone matrix.
The laboratory mastered new modern methods for defining catecholamines, metabolites of organic basis of bone tissue, mineral exchange, indication of acetylcholinestreaza, kreatyninekinaza and ceruloplasmine in blood serum.
---
Doctors of this Clinic