National academy of medical sciences of Ukraine SI "The institute of traumatology and orthopedics by NAMS of Ukraine"
Jubilee conference "Topical issues of pediatric traumatology and orthopedics", on occasion of 100th anniversary of the SI "The institute of traumatology and orthopedics by NAMS of Ukraine"

Published: 25.02.2019
---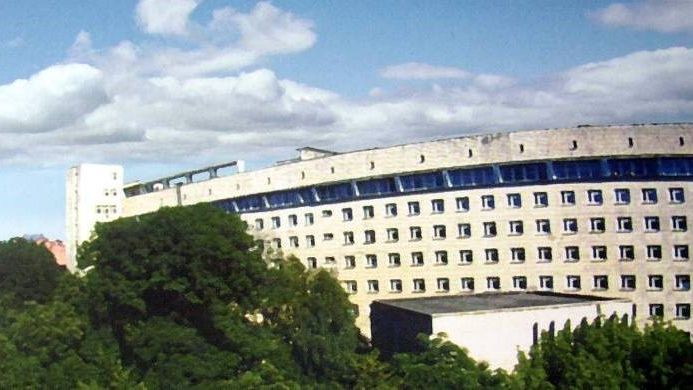 ---
June 6th-7th, 2019
Kyiv
THE FIRST NOTIFICATION
Dear colleagues,
SI "The Institute of Traumatology and Orthopedics by NAMS of Ukraine" informs herewith that a Jubilee Conference "Topical Issues of Pediatric Traumatology and Orthopedics" shall take place on 6th-7th of June in the year 2019 in Kyiv.
Precise information and details of any possible changes and format of the Jubilee Conference you could obtain on web-site http://www.ito.gov.ua
If you have any questions regards organization and holding of the conference, please do not hesitate to call:
Guk Yurii – 044-486-79-44;
Dolgopolov Oleksii – 044-234-73-33, 050-358-05-65;
Zyma Andrii 044-486-79-44, 050-642-46-72;
Iarova Maryna – 044-486-31-97, 067-883-47-00.
The Conference is going highlight the following matters:
Modern technologies in pediatric traumatology and orthopedics.
Orthopedic manifestation of nervous-muscle diseases, diagnostics and treatment thereof.
Systemic skeleton diseases in children and adolescents and orthopedic treatment thereof.
Your lectures could be represented in Ukrainian or in English.
Please send your abstracts will March 01, 2019 to the address:
27 Bulvarno-Kudriavska Street, 10601 MPSKyiv, Ukraine
Full name: Zyma Andrii Mykolayovych
E-mail.: zymandrii@gmail.com
Tel.:050-642-46-72
Full name: Iarova Maryna Leonidivna
E-mail.: iarova.marina@gmail.com
Tel.: 067-883-47-00
---
Other posts