7th International Medical Congress
Published: 05.03.2018
---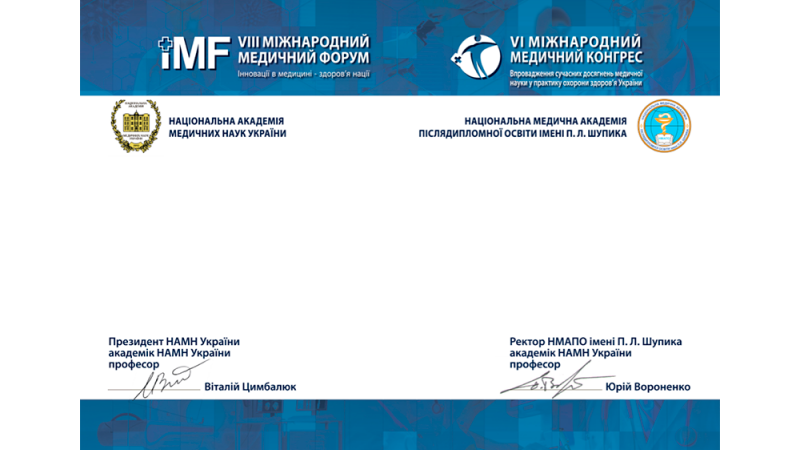 ---
Dear Colleagues!
We invite you to attend scientific and practical events of the 7th International Medical Congress, being organized with the support of the 9th International Medical Forum on April 25-27, 2018 in premises of Exhibition Center "Kyiv ExpoPlaza" (2-B Salutna Street, Pavilion No. 1, Kyiv).
Organizers:
National Academy of Medical Sciences of Ukraine,
P.L. Shupik National Medical Academy of Post-graduate Education,
LMT Company
The Congress in included into the "Register of Meetings, Congresses, Symposiums and Scientific and Practical Conferences of 2018"» (page 7).
Each participant of the International Medical Congress will obtain a Certificate of Advance Training (see more).
The Certificates will be issued after every event by the organizers thereof; one person receives one certificate.
Participation is free upon condition of registration in advance
See program of the Congress

Please pay attention that scientific and practical program is under development. Please observe upgrades on official web-page of the Forum.
---
---
---
Other posts