The Institute Obtained Donation Rotary World Help. Kyiv Rotary Multinational. Cossacks Foundation «Albatross»
Published: 18.07.2017
---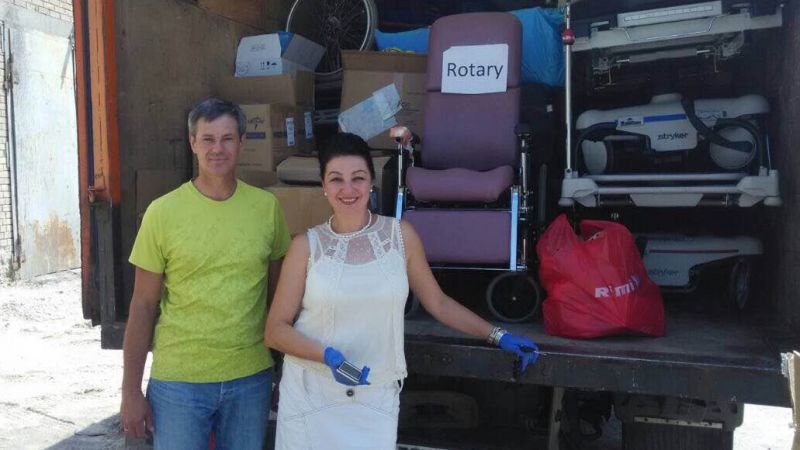 ---
The Institute obtained donation from the Rotary World Help, Kyiv Rotary Multinational, and Cossacks Foundation "Albatross".
The Institute expresses its deepest gratefulness to the citizens of Canada, the entity Rotary World Help jointly with Kyiv Rotary Multinational and to the Cossacks Foundation "Albatross" for the donation, obtained by the Institute on July 12, 2017.
Among the medical devices there were such extremely important items as wheelbarrows, beds, walking frames, chairs, crutches, bedclothes, electric and mechanical wheelchairs etc.
---
Other posts