Regenerative technologies in traumatology and orthopedics (Program of the conference)
Program of the research-to-practice conference with international participation "Regenerative technologies in traumatology and orthopedics"

Published: 22.10.2021
---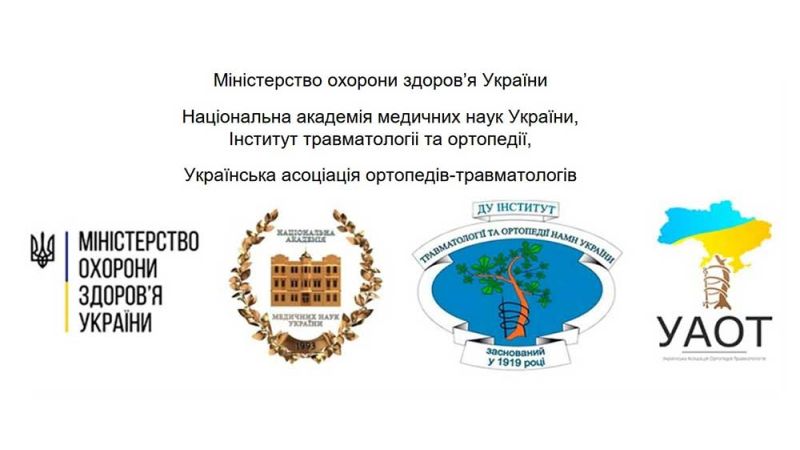 ---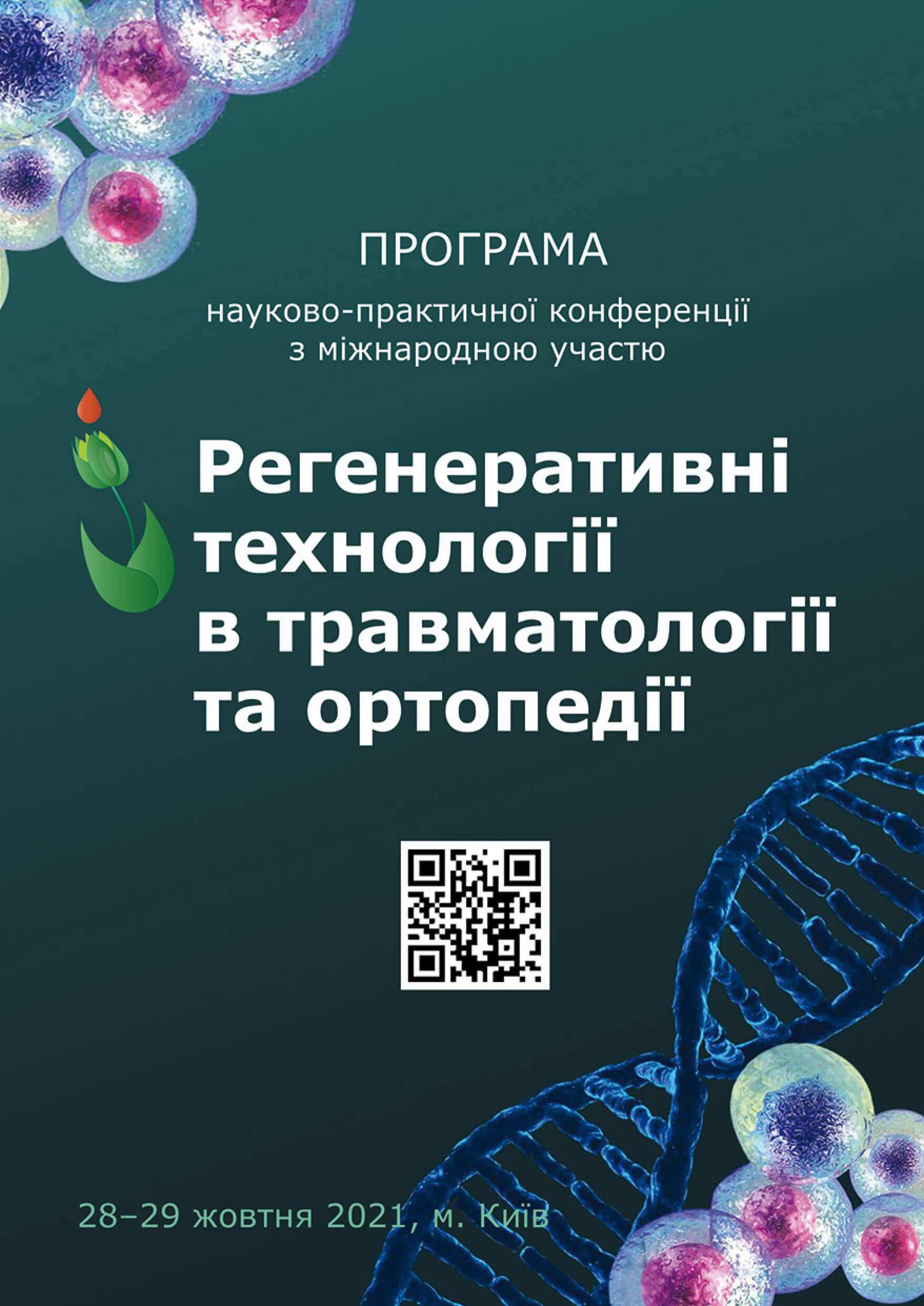 The program of the research-to-practice conference with international participation "Regenerative technologies in traumatology and orthopedics"
Scientific and organization committee:
Presidia of the scientific and organization committee:
Y.V. Poliachenko (co-chairman), V.I. Tsumbaliuk (co-chairman), S.S. Strafum, G.V. Gaiko, M.D. Tronko, V.M. Kovalenko, G.M. Butenko
Member of the scientific and organization committee: S.I. Gerasymenko, O.O. Kostrub, O.A. Burianov, O.G. Gaiko. O.V. Dolgopolov, O.A. Kostogryz, A.P. Liabakh, M.P. Grytsai. A.V. Kalashnikov, V.V. gaiovych, O.M. Magomedov, S.M. Martsyniak
Program committee:
E.L. Holiuk (chairperson), T.Y. Pshenychnyi, L.M. Panchenko, O.B. Liutko, G.G. Bondariev, O.I. Nemyrovych-Bulgakova, A.S. Lysak
The congress will have a hybrid format.
Online transmission on YouTube, link: https://youtu.be/ylUywSk5kKo (on 28th of October), https://youtu.be/Adcp36sgS5A (on 29th of October), on the web-site of the conference: ortobiology.com.ua, and on Facebook, link: https://m.facebook.com/profile.php?id=102886005362723&ref=content_filter
Venue of the conference
The online registration lasts till October 27th, included, on ortobiology.com.ua
The registered participants are entitled to get a participant's certificate (15 scores, CPD)
Registration
All participants who plan to be present personally must have a vaccination certificate, or a negative PLR or antigen-test not older than 72 hours, or a certificate of earlier COVID-19 disease within the recent 6 months.
Download the program of the conference in PDF: Program of the conference
---
Other posts