Opening of the Museum of SI ITO NAMSU in Honor of its 100th Anniversary
Published: 23.04.2019
---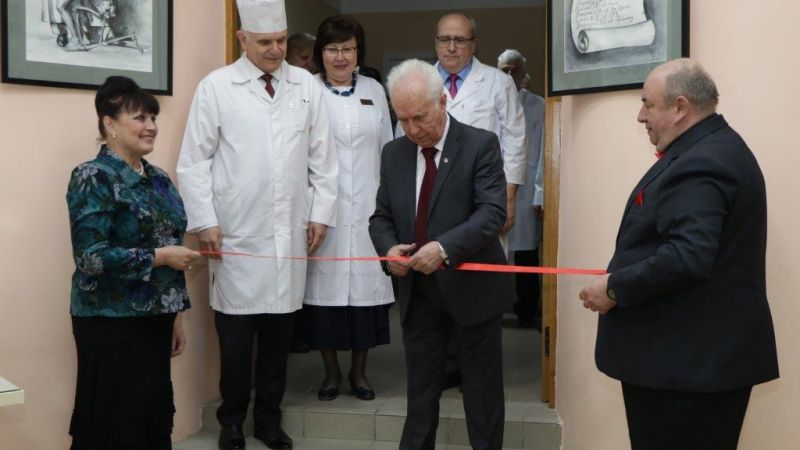 ---
Opening of the Museum of SI ITO NAMSU in Honor of its 100th Anniversary
On 19th of April, 2019 the Museum of the History of the SI "The Institute of Traumatology and Osteosynthesis by NAMSU" has been opened.
Thanks to the staff members of the Institute, who managed to collect, consolidate and process the vast amount of information, and thanks to the patrons, the Museum represents the history of the Institute's development and new modern achievements of all clinical departments of the Institute.
The Museum is located on the ground floor of the Institute's hospital building.
Welcome!
---
---
---
---
Other posts