IC-CI 2019 – International Congress of Concepts and Innovations in Knee Surgery
Published: 18.03.2019
---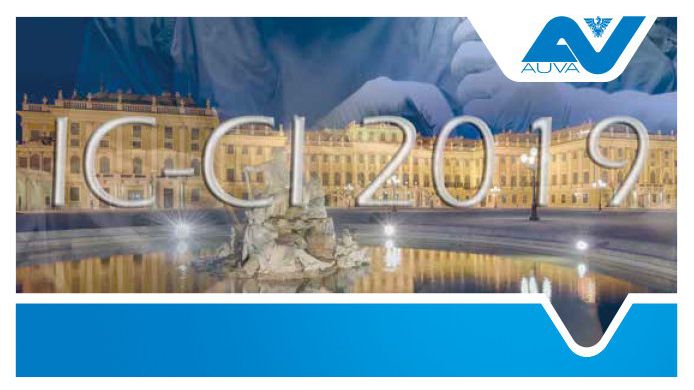 ---
To Whom it May Concern,
we have the pleasure of inviting you to the third edition of the IC-CI 2019 – International Congress of Concepts and Innovations in Knee Surgery, organised by the Austrian Workers' Compensation Board - AUVA
This congress will take place from 28th to the 29th of June in 2019 at the Orangerie at Schönbrunn Palace in Vienna, Austria.
The congress programme includes currently discussed topics from well treatable injuries, to difficult severe posttraumatic conditions up to salvage procedures, to methods aiming at saving the limb and part of its function. For that, new techniques, new concepts and procedures are presented and this in a concise programme of two days. We were again successful in generating an excellent faculty for this event, who will provide you with the highest level of expertise, experience and contemporary solutions.
Enclosed you will find all the programme details. (download)
Take the opportunity and register now online for a cheaper registration fee.
You can register on our congress website: http://ic-ci.auva.at/
Please note, that if you belong to a country listed in the Eastern European Group, you will get a discount on your registration fee. The UN defines the list of countries belonging to the Eastern European Group.
You will find the list by clicking on the link below:
http://www.un.org/depts/DGACM/RegionalGroups.shtml
  Please do not hesitate to share this information with your colleagues.
  We are looking forward to welcoming you in Vienna.
  Thank you very much and best regards,                                                                            
Николаус Шаден,
| | |
| --- | --- |
|   |  AUVA Austrian Workers' Compensation Board |
Interpreter Office for International Relations and Convention Management
Adalbert-Stifter-Straße 65 1200 Vienna
Phone: +43 5 93 93 - 20192,
Fax:   +43 5 93 93 - 20198,
---
---
Other posts