Osadcha Liudmyla Ievgenivna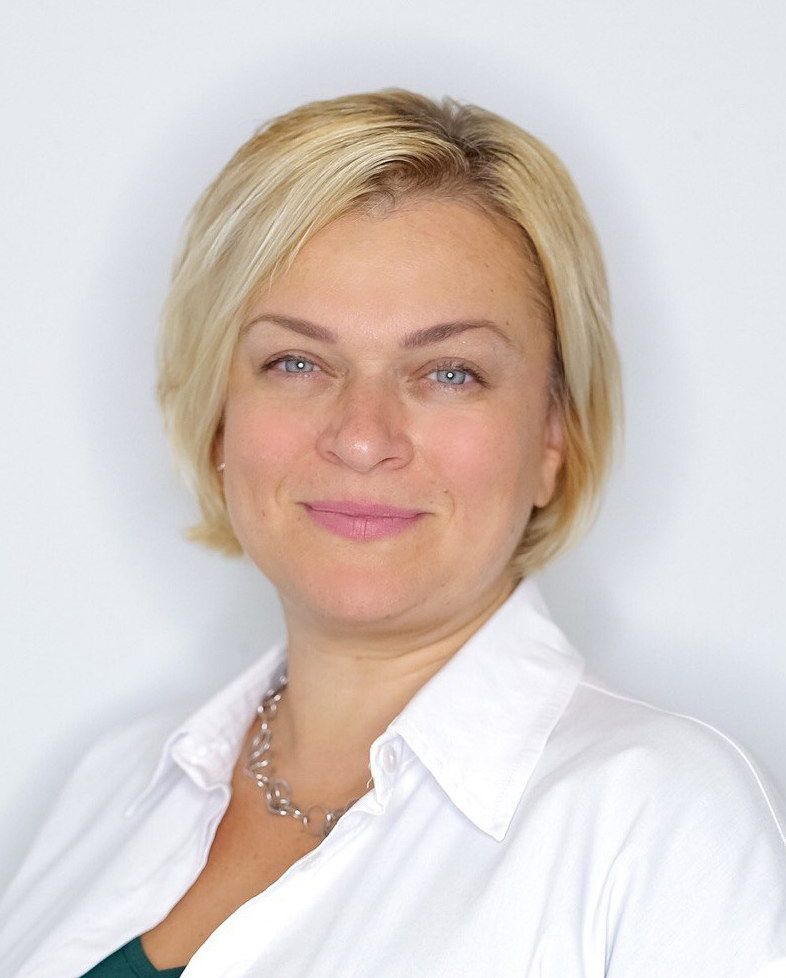 doctor of highest category

expert in ultrasound diagnostics

Professional experience – 17 years, general medical experience – 26 years

Ultrasonography doctor of Functional Diagnostics department
---
Professional experience – 17 years, general medical experience – 26 years
---
---
In 2002 she passed special courses of ultrasonography diagnostics at P.L.Shupik Kyiv MAPGT, worked as a US-researcher in polyclinic №4 of Sviatoshynskyi TMD.
Since 2004 she works as an ultrasound diagnostics doctor of multi-profile hospital of Kyiv Central Basin Clinical Hospital (KCBCH).
Since 2007 she held the position of Chief of the functional diagnostics department of KCBCH.
Since 2006 she worked part time as a US-diagnostics doctor of the Sport Trauma Center at the National University of Sports of Ukraine.
Since 2008 she works as an ultrasound diagnostics doctor at the department of the SI "ITO NAMS of Ukraine".
During the period 2003-2009 she attended courses of topical training in US-diagnostics of oncology, gynecology, and angiology. In year 2005 she improved her qualification at the courses of US diagnostic of diseases of joints at the SI "The Institute of Rheumatology of RAMS", and the same of US diagnostics in traumatology and orthopedics of the SI CITO of RAMS.
She also attended the specialization course in X-Ray diagnostics in P.L. Shupik Kyiv MAPGT, Kyiv 2013; courses of tomography (CT and MRI) in Kyiv in 2014; improvement of qualification (CT and MRI) in Kharkiv in 2014.
Ms. Osadcha participates constantly in scientific conferences. She is a member of Ukrainian Association of Professional US Diagnostics, Ukrainian Doppler Club, Association of Radiologists of Ukraine.
---
---
---