Luchko Roman Volodymyrovych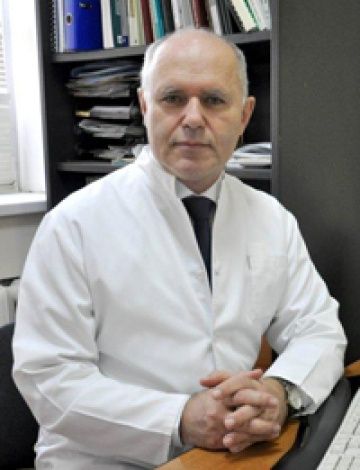 candidate of medical sciences
pediatric orthopedist and traumatologist of highest category

ultrasound diagnostics of diseases and injuries of locomotion system in children and adults, prophylactic examination of babies for early diagnostics of pathologies of hip joints and soft tissues of the locomotion system

Work experience as a doctor – 37 years

Senior scientific researcher of the department for functional diagnostics
---
Senior scientific researcher of Functional Diagnostics department.
---
---
Candidate's research "Deformations and Shortenings of Limbs in Dyschondroplasia (Diagnostics, Clinic and Treatment)".
Expert in US-diagnostics.
Specialization
US-diagnostics of locomotion system traumas and diseases in children and adults;
Prophylactic examination of babies for early diagnostics and treatment of orthopedic disorders;
US-diagnostics for recovery of pathologies of hip joints and soft tissues of locomotion system.
Membership in societies – Association of Traumatologists and Orthopedists of Ukraine, Ukrainian Professional Association Ultrasound Diagnostics
---
---
---